Senn
Immobilien
GmbH
Real estate management for the Senn Group.
Contact us ›
Who are we?
Senn Immobilien GmbH
Since 2013 Senn Immobilien GmbH is responsible for all matters relating to the real estate activities of Senn Beteiligungs GmbH and ensures the execution and supervision of the real estate investments and projects of the Senn family within their companies.
PHASE I - 2013
In 2013 the company building in Mühlgraben 43 B - "Building B" was bought and in this phase the relocation from Kufstein to Erl was completed.
Area: 2000 m² production and office space.
PHASE II - 2018
New construction of warehouse "Building A" and construction of a rooftop between the 2 buildings for shortest ways by general contractor ATC.
Area: 2500 m² storage area including rooftop.
PHASE III - 2022
New production and warehouse building "Building C" 2022 by general contractor ATC.
Area: 3300 m² production, office and storage space including rooftop.
Read more ›
Construction PHASE II 2018
On 05.09.2017 the groundbreaking ceremony for the new warehouse in Erl took place. As of February 2018, a further 2500 m² of storage space was available in Erl and in May 2018, Warehouse 2 "Building A" was officially opened.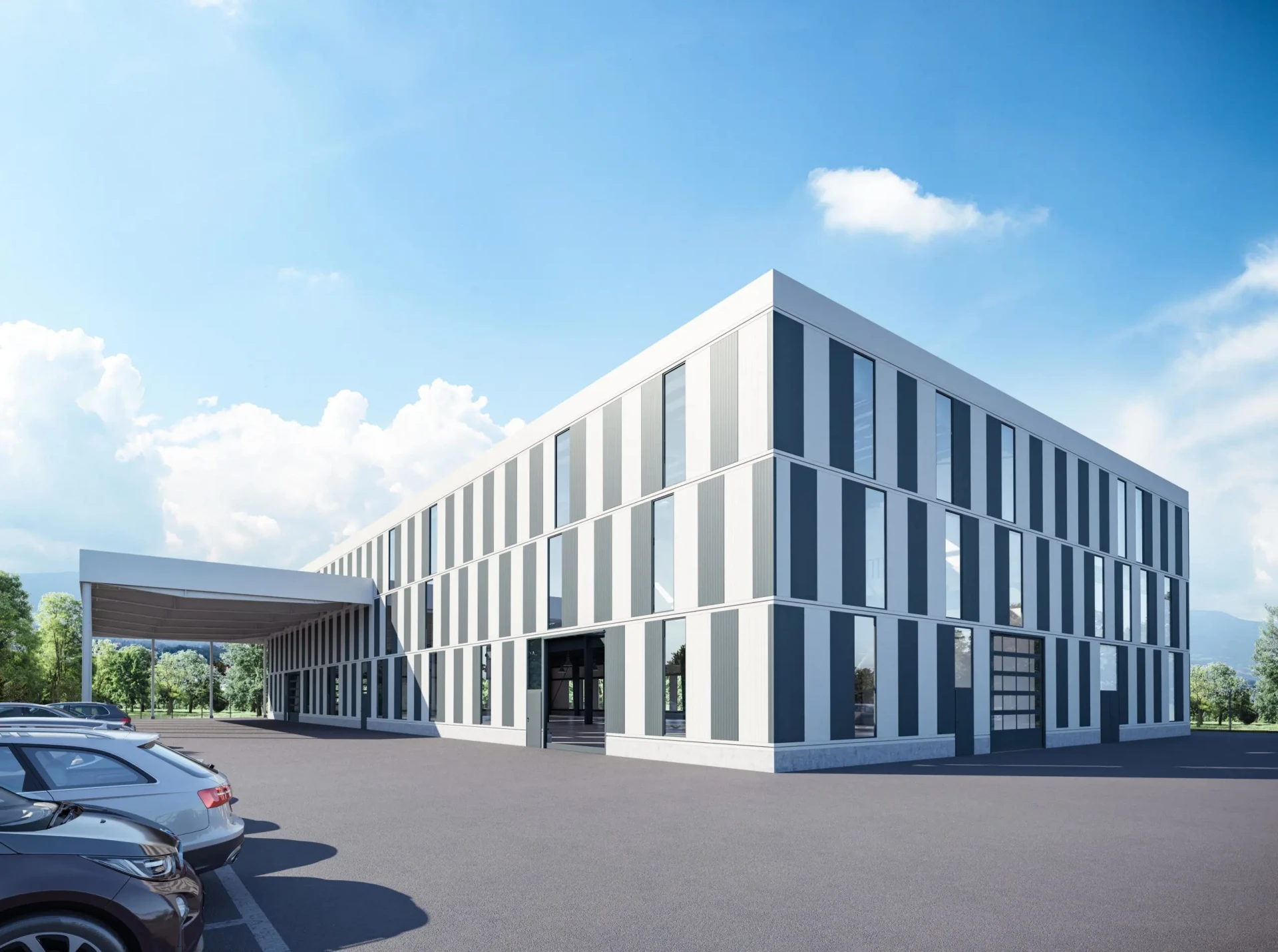 PHASE III - Beginning May 2022
A two-storey production, office and warehouse hall "Building C". General contractor ATC.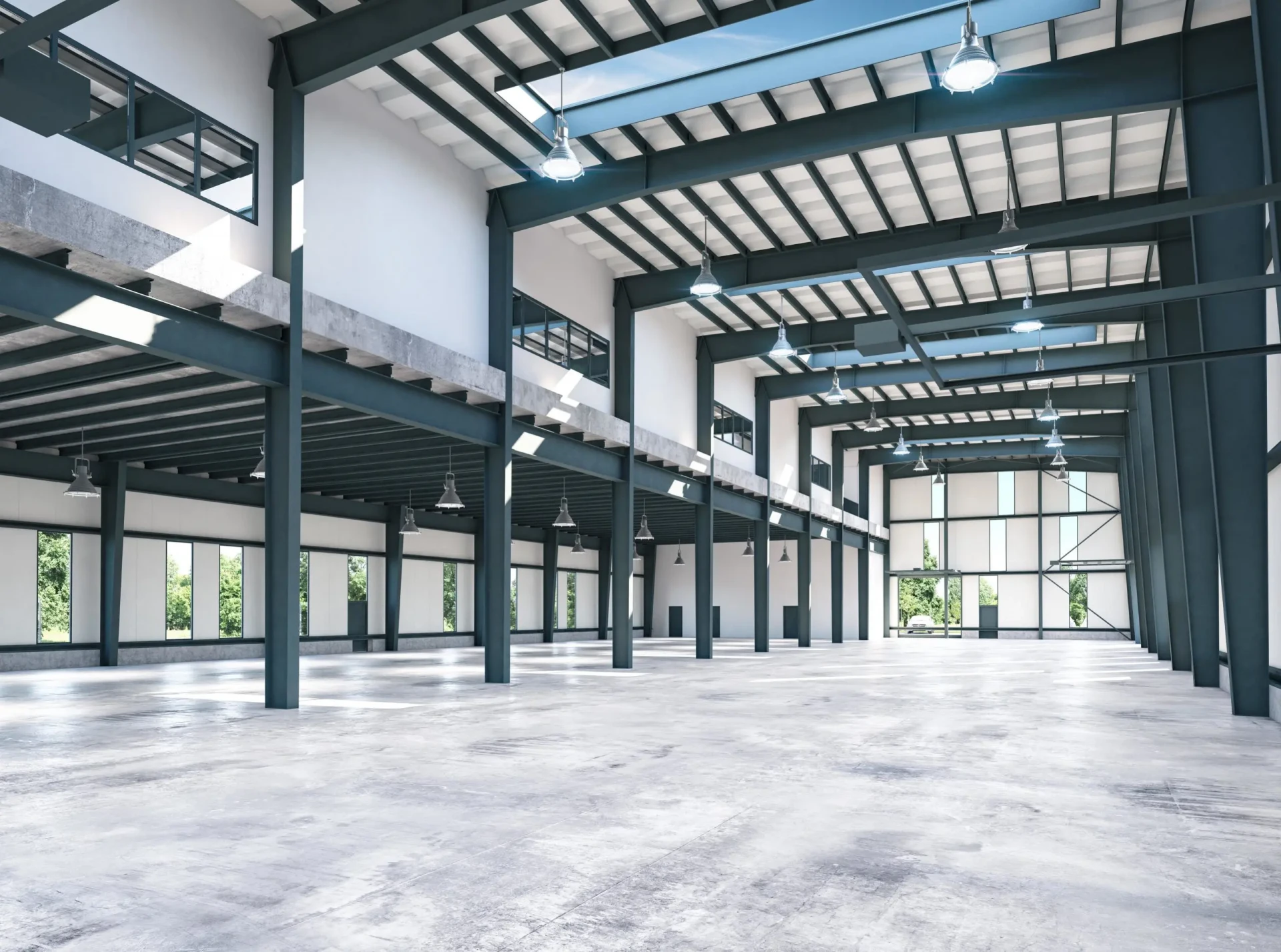 PHASE III - Completion December 2022
3300 m² Production, office and warehouse area, rooftop included.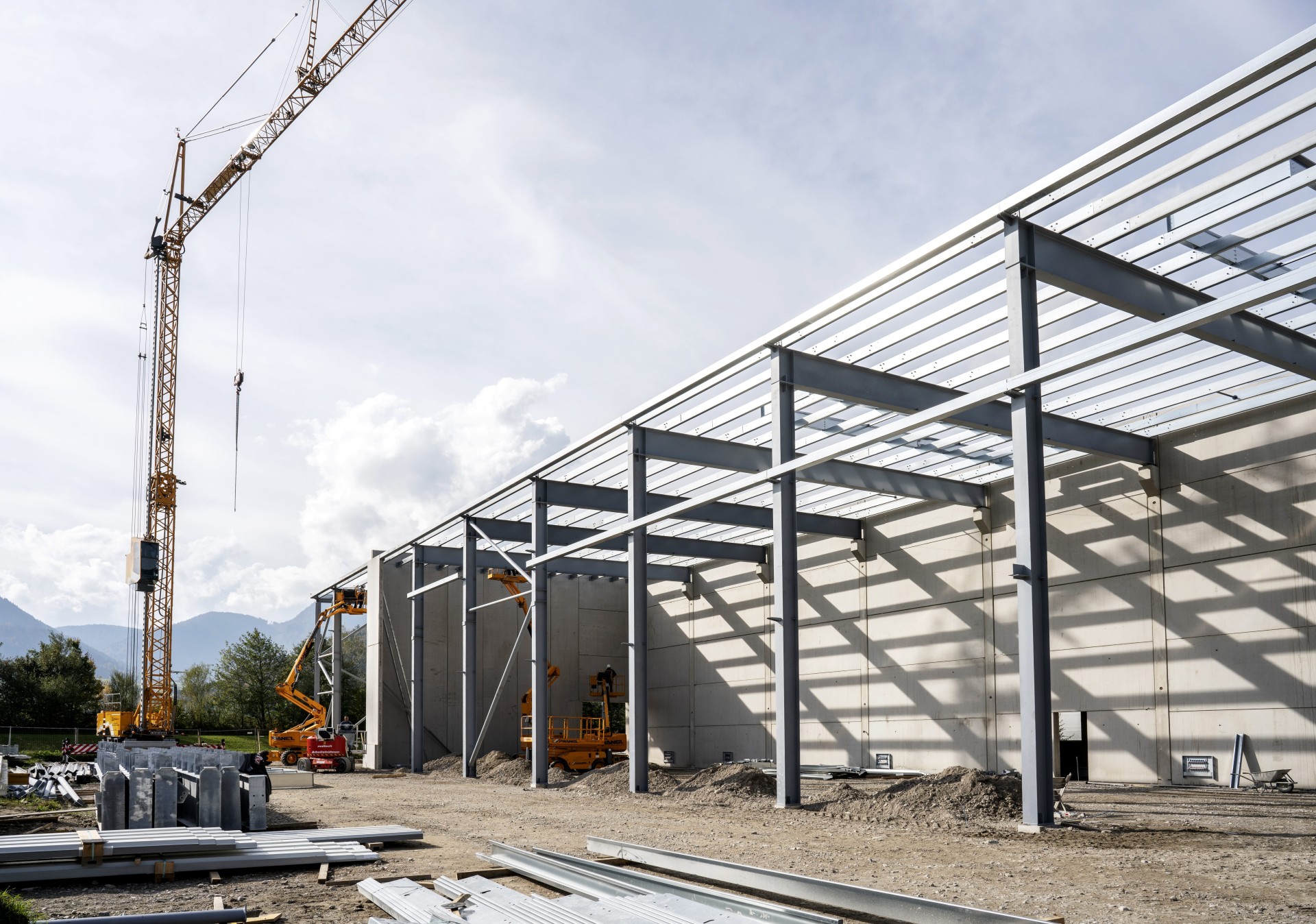 PHASE III - Status 09/22
Front view of the steel hall alongside. The flying roof will be completed after the panel wall is finished.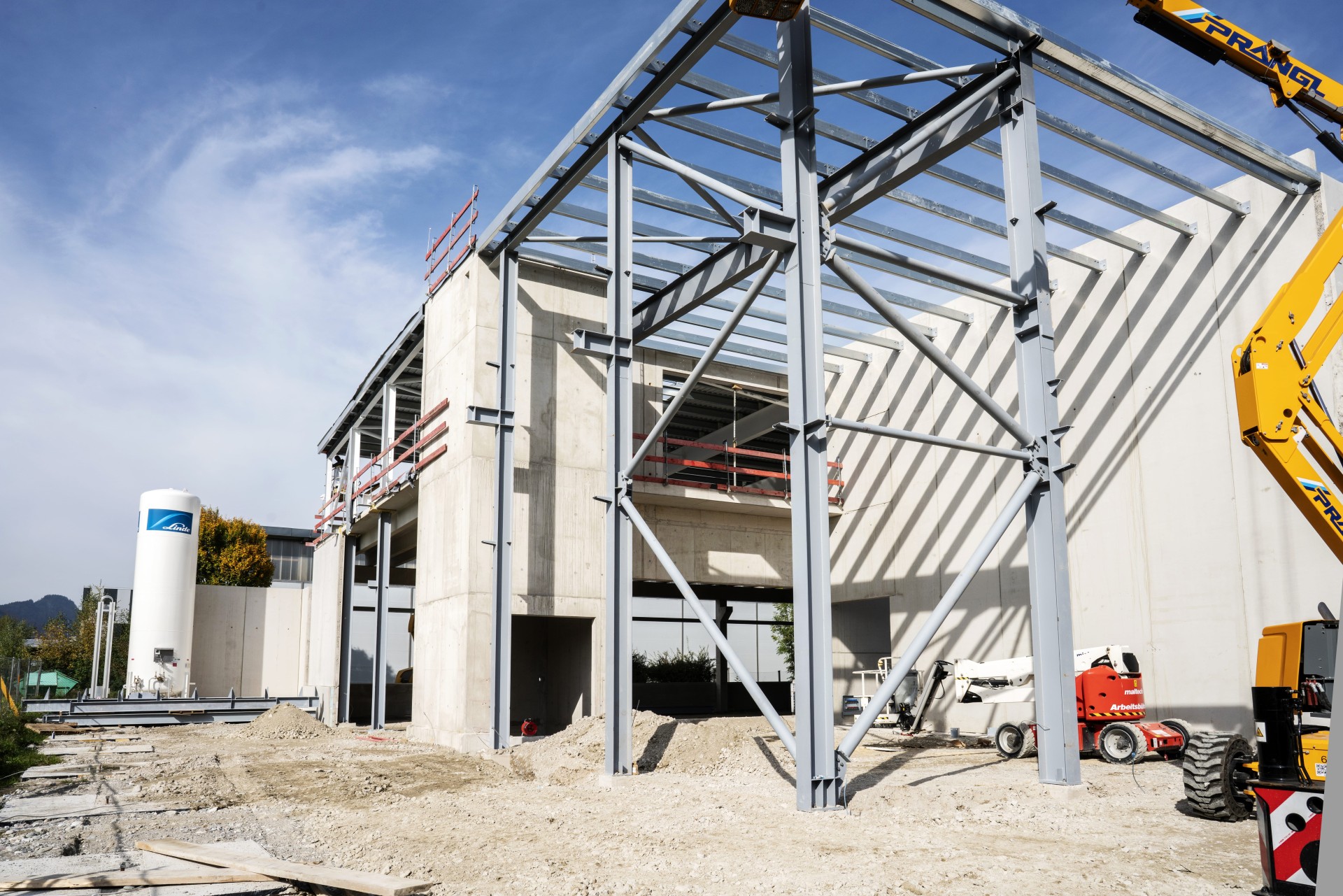 PHASE III - Status 09/22
View towards Inn Expedit and gas storage for the laser cutter.