SENN Gruppe
The SENN Gruppe is the family brand of the Senn Beteiligungs GmbH. The holding is owned by the Senn family and takes care of the management of the individual investments. In addition to the management of the operative participations, the real estate management (SENN Immo) as well as the energy generation (SENN Kraftwerke) are bundled under the family brand.
In line with our motto: "With combined forces".
To the specific companies
Who are we?
The SENN Gruppe is the family brand of Senn Beteiligungs GmbH. The group consists of various companies that are active in the field of industrial supplies and was founded in 2001.
Key figures of the group
Annual turnover: 34 million EUR
Employees: 80
One Stop Shop: (Refractory, Gaskets, Foundry Needs, Conveyor chains, Expansion Joints, Gleitlager, Lubricants, Metalparts und Logistics/FTL)
Locations in Austria and Germany
Founded in 2001
To the specific companies
Overview of the companies
Highlight
Metal workshop
NEW: SENN Gruppe active in the metalworking industry
Laser cutting, welding, turning or bending are not foreign words for you? Or are you interested in an apprenticeship as a metal specialist? Since 2021, in addition to the manufacture of insulation products, we are also active in the field of metal production / contract manufacturing. A completely new machine park is ready for you.
Open jobs
Customers satisfaction
As a family company, the satisfaction of our customers is the highest priority.
Network
SENN Gruppe - Integrated in a strong corporate network, we plan and act for the long term.
Accessibility
We are available Monday to Thursday from 8.00 to 17.00 and Friday from 8.00 to 14.30.
With combined forces!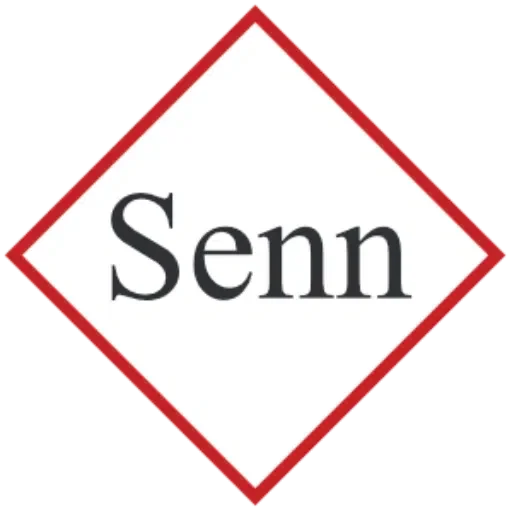 Sustainability
Own energy
from hydropower and photovoltaics
Due to the conversion of our fleet to e-cars, the demand for energy is constantly increasing. In order to meet this demand, we have invested in the construction and expansion of our photovoltaic systems over the last 3 years. Since the end of 2021, we can also count a hydroelectric power plant to our group. Thus, nothing stands in the way of refueling sustainably generated energy for the electric cars.

The diagram shows the history of the SENN Gruppe. In 2001, the company was founded by Franz Senn sen. in Kufstein. Since then, various companies have been added to the group over the years. In 2023, the highlight will be the move into the new warehouse and production hall in Erl, Mühlgraben 43e. This will create the space for further growth.
Do you want to know more?
Get in touch with us!